Confucius Institute Cultural Performance
ChinaTrade Week is the first ever China focused trade event to be hosted in Morocco.It aims to provide exhibitors, visitors and various stakeholders with theopportunity to meet together to develop trade relations and potentiallynegotiate commercial cooperation with Chinese manufacturer.

CTWwill be an annual event. For the first event we are just having 100 exhibitorspresent to get a taste of the market and to see what the local businesscommunity needs. For our first event we have a range of industries:
·Construction Materials &Machinery
·Clothing & Textiles
·Home Electronics
·Health & Beauty
·Interior Design
·Lighting & Energy
·Baby & Infant Products
Confucius Institute and CTW organizer work together to promote Chinese culture in Morocco
Confucius Institute of Hassan II University of Casablanca has opened a new window for the mutual understanding between China and Morocco and added a new engine for the exchanges and interactions between the two civilizations. This time Confucius Institute of Hassan II University of Casablanca will work together with China Trade Week Morocco organizer MIE Groups to promote Chinese culture in Morocco.
To impress our visitors and exhibitors, the Confucius Institute will present 8 Chinese traditional performances at the opening ceremony.

10:00 am Waist drum dancing
11:00 am Lion Show
11:30 am Cheongsam fashion show, Pipa playing, Fan dancing
11:50 am Panda dancing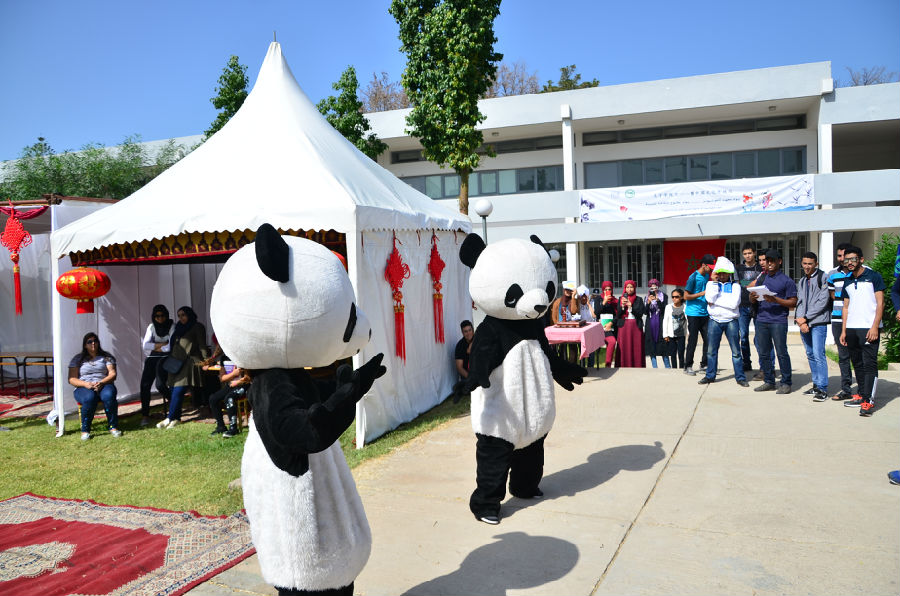 13:10 am Chinese zither, Calligraphy,‍‍‍‍ and the art of tea and Chinese Kongfu
Looking forward to see you on the 1st Morocco China trade week on 20th-22nd December 2017 !