About China
Photo source: ResearchGate
China's GDP has rose from 54 trillion to 80 trillion yuan over the past five years as the Communist giant maintained its rank as the world's largest economy and contributed over 20 percent on the global economic growth.
China is a powerful international actor as the most populous country, the world's largest economy by purchasing power parity, according to the IMF. It is the world's fastest growing major economy with growth rates averaging 10 percent over the past 30 years. The country is a global hub for manufacturing , and is the largest manufacturing economy in the world, as well as the largest exporter of goods in the world and second largest importer of goods.
Former Chinese President Hu Jintao said, "The great rejuvenation of the Chinese nation will definitely be accompanied by the thriving of Chinese culture." This formulation, tying culture to the country's place on the world's stage, echoed other core principles from Chinese leadership, such as China's 'peaceful rise' and its vision of a 'harmonious society.'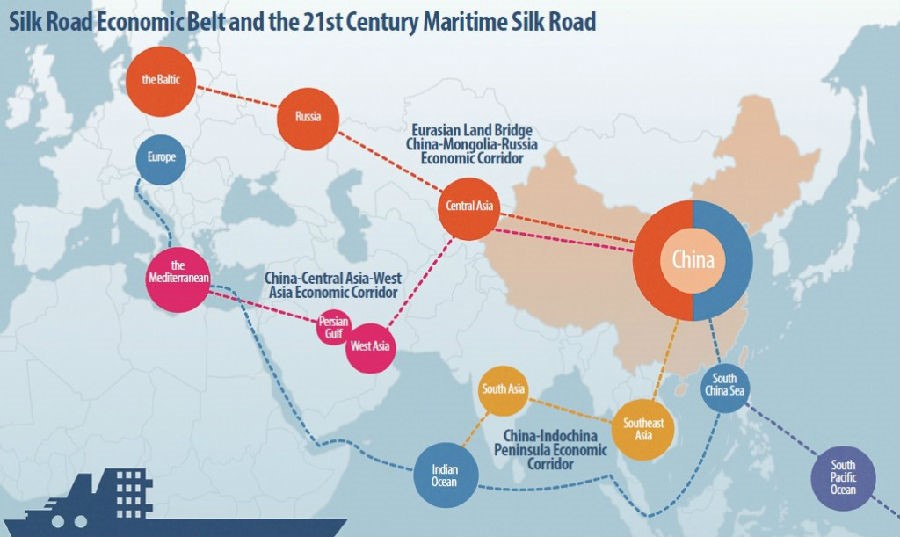 Based on the Economic Blue Book 2018 which is released on 20th December 2017, China's economy will remain in the new normal steady and good development trend.
Belt and Road will remain the flagship international state-to-state collaboration program for building China-sponsored infrastructure around the world. Many business and government leaders view OBOR as an economic opportunity to stimulate growth across Asia and beyond.
China has also become a top destination for international students. It ranks third among the world's most popular study destinations, according to the Institute of International Education. Even majority of international students pursue self-funded courses of study, the China Scholarship Council provides student financial aid not only Chinese students going abroad, but also to foreigners coming to China.
Photo source: www.dw.com
As China's economic importance has grown, so has attention to the structure and health of the economy. Xi Jinping's Chinese Dream is described as achieving the two 100s: the material goal of China becoming a 'moderately well-off society' by 2021, the 100th anniversary of the Chinese Communist Party, and the modernization goal of China becoming a fully developed nation by 2049, the 100th anniversary of the founding of the People's Republic.
References:
https://economictimes.indiatimes.com/news/international/business/chinas-gdp-rose-to-usd-12-1-trillion-in-last-five-years-xi/articleshow/1528285600pxs
https://www.cfr.org/backgrounder/chinas-big-bet-soft-power
https://www.mckinsey.com/global-themes/china/what-can-we-expect-in-china-in-2018
http://www.chinanews.com/cj/2017/12-20/8404872.shtml